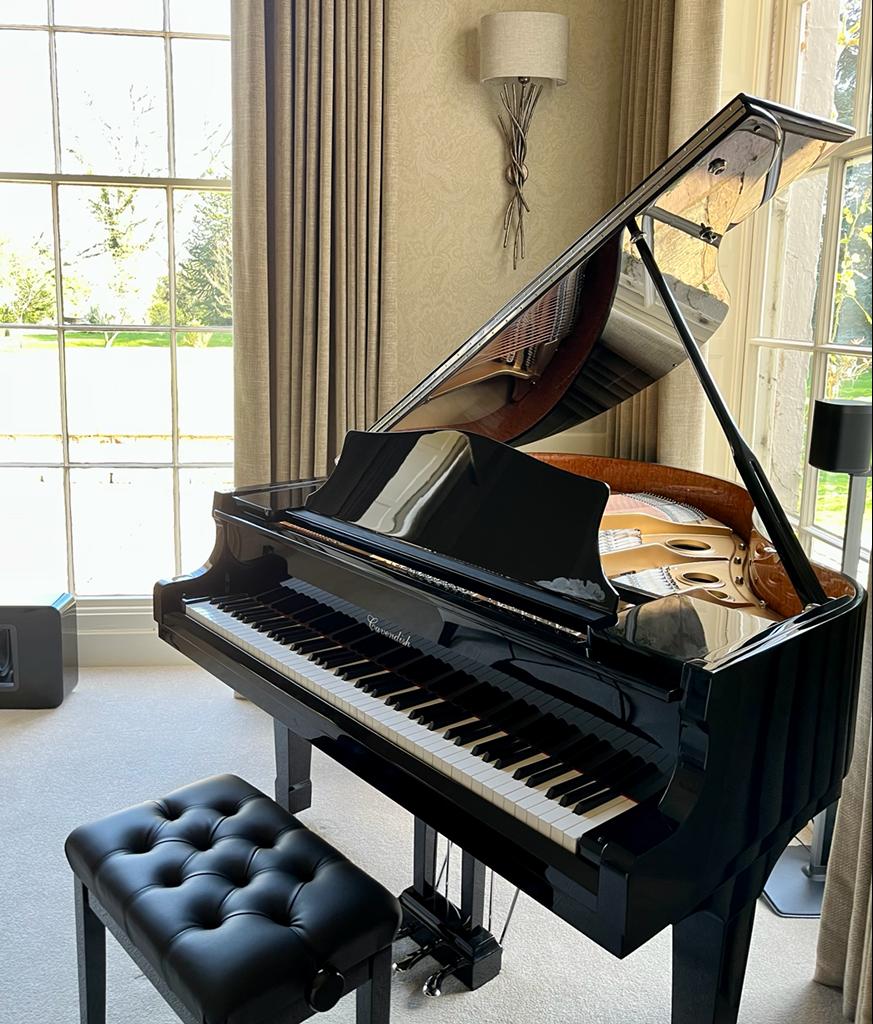 Cavendish Baby Grand piano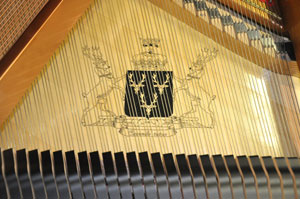 Strings and soundboard of a Baby Grand.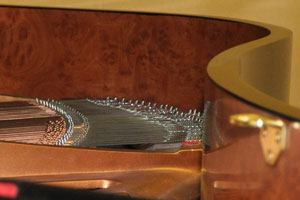 Detail of the burr walnut interior veneer
Cavendish 'Baby Grand' £18,500
As with all Cavendish pianos the keyword here is 'tradition'. The Cavendish Baby Grand uses all wooden parts (no carbon fibre or new wonder-materials here!) to produce the tone that has graced English parlours and drawing-rooms for over a century.
With hand-wound English copper strings, and an action lovingly built in Yorkshire, Cavendish grand pianos are a return to traditional British piano craftsmanship. "Each action (hammer and damper mechanism) requires over 100 hours of build-time to get the very best out of the materials" says Cavendish technician, Paul Mill. "There is no machine that can build an action better than doing the job by hand. It's a long process but the results speak for themselves - there's a difference between a piano that sounds "good" and one that truly sings!"
With a stunning ebony case, subtle, mellow tone and sensitive touch a Cavendish Baby Grand is the perfect instrument to grace any home
Dimensions: 152cm long, 148 wide, 101cm high
Price: £18,500                                                      Includes matching adjustable stool and delivery (UK mainland ground floor)