Reviews
Made in the UK
Cavendish Pianos is currently the only company producing pianos built fully in the UK. Cavendish's Adam Cox tells us about his firm
Music Industry News, March 2013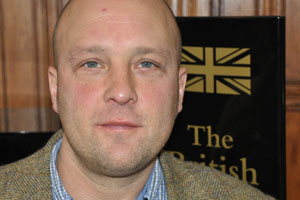 Following the demise of Kemble Pianos in the UK, Adam Cox and his wife Charlie - who have nearly 20 years retail experience via Yorkshire Pianos - decided to start Cavendish Pianos. "Cavendish Pianos was founded in 2012 after three years set-up and research. We felt that there was a gap in the market after the demise of Kemble Pianos, the last English manufacturer."
A three-year set-up period may sound like a long period of time, but it was necessary to get Cavendish established to Adam's standards: "We spent a lot of time deciding what product we wanted to produce, for whom and what price bracket we were aiming for. Then came the planning and the designing of the instrument, sourcing the materials, setting up a workshop capable of producing the instruments, refining existing skills and finding those who had the skills we didn't."
If the time requirement for the company was large, so were the start-up costs: "Set-up costs for a relatively high-priced item with multiple processes are prohibitive. Our patrons, the Duke and Duchess of Devonshire [the eponymous Cavendishes], were indispensable during this period."
Like many entrepreneurs would, Adam saw Kemble Pianos' demise not as a warning that the UK's piano industry had run its course, but as an opportunity to establish a new brand in the market.
"My feeling is that the decision to close Kemble's Milton Keynes factory was taken several years in advance [by the majority shareholder Yamaha]. Being a multinational corporation is something like being an oil tanker, you cannot turn at the last moment. I believe if Yamaha could have turned, they would have done. Demand for British goods has soared and the piano-buying public is very discerning." If this wasn't enough, Cavendish Pianos was launched into a turbulent economic period, both in the UK and abroad. "There are those who say it's best to start up in a recession. We have a healthy
experience. Lincoln College is the last remaining facility teaching piano technology in the UK. It must be jealously guarded and everything done to ensure its continued survival. Currently, enough isn't being done in this regard. It would be better if the industry were growing rather than just surviving - for example, sales of Cavendish pianos make up 1.25 per cent of new piano sales in the UK, and our plan is to double production. We are on target to meet our goals, and we have seen a shift in public awareness concerning British pianos.
Most importantly we have witnessed the rapid inflation in price of mass-produced Japanese pianos, and are now at the stage where a hand-built, homegrown alternative retails at the same price point. This is particularly exciting, and we believe the future of British piano building is bright."
Given Adam's optimism for the piano market, what does 2013 hold for Cavendish Pianos? "2013 is a time for building on our success, fine tuning our production and consolidating the quality of our instruments. We have had considerable interest coming from overseas, and though we would need to up production to service this demand, it is part of our plan."
Cavendish Pianos is a company that was started in response to the potential death of an entire industry and, for Adam at least, the piano should hold its importance in the UK. "The British piano is a beautiful thing and should not become extinct. We have a great history of piano production and it is important to continue that tradition."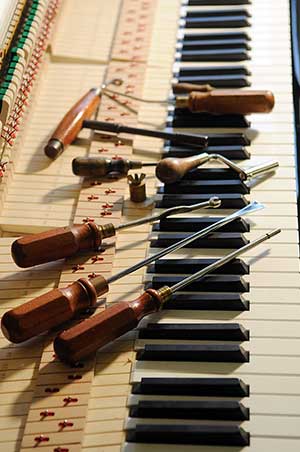 waiting list, so we're not complaining. It does take some guts to keep spirits up in the face of all the doom and gloom, though. There is a sense of determination, but the response we have had has been positive and we are being kept busy."
Cavendish Pianos are proudly made in the UK, this has led Cavendish to call on a 'craftsmen's collective', a network of skilled individuals who produce individual parts of the piano. "We were fortunate that there are many skilled craftsmen locally to us who were willing to get involved, and there are still those skilled in piano manufacture throughout the UK. Setting up the co-operative has taken much longer than I ever thought possible, but we now have all the skills in place. The vast majority of the processes are highly specialised and done by hand. Very little is automated, which is how we like it."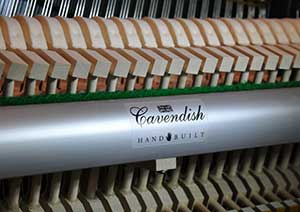 Adam's desire to make sure every part of his product's production stayed in Britain draws on reasons unique to the piano industry. "The tone of a British piano is so very different from Asian equivalents. Many people associate a good piano tone with the piano they grew up with, which is almost always a British-made piano. This is mellow and softly spoken, certainly when compared to modern, Asian pianos. Consumers like the idea of purchasing something made here for lots of other reasons, too: service, quality control and the high-quality materials used."
Adam is keen to make sure that his products only go to retailers who also share his and his company's ethic: "We only want a hand-picked number of retailers to stock our pianos; those who appreciate and understand the workmanship that has gone into their manufacture."
The desire to keep piano production in Britain is, however, reliant on there being skilled people available to do the work, not just in this generation, but also in those to come. It's something that Adam is aware of. "We have links with Lincoln College and have taken on two full-time graduates. We also have plans for study days, placements and work