Testimonials
Ian McTeerDRSAM ARCM Concert Pianist

" Playing a Cavendish piano is such a rewarding musical experience. The dynamic range is so large I can always create the sound I require. A British classic!"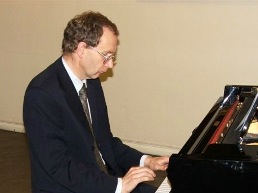 John & Paula Fenton

"We opted for the Boudoir grand because we wanted lots of dynamic range. Altough it's a powerful piano I find I can play very quietly when needed. This is particually important when accompanying Paula who is a singer.
The touch is even and responds perfectly. The piano's design with the wide tail gives a rich tone which is what I love.!"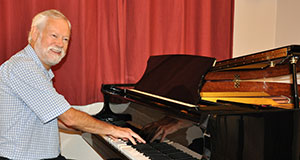 Emmanuel Vass BMus(Hons), CT ABRSM, DipABRSM Concert Pianist

" It's always a great pleasure to play on a Cavendish piano. The action feels easy, natural and fluid yet is also quick enough to respond to whatever sound or texture I want to create. The well-rounded, warm, tone reminds me so much of the British piano I used to play on as a child. I can't wait to buy one myself."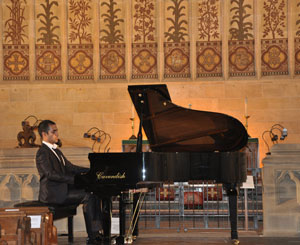 Belinda Seth

" I play a lot and I needed the right piano. I just love the tone of my Yorkshire built Cavendish! The girls live it too!"


G. Tober

"The moment we saw the piano we knew it was for us! We live in an old cottage and it fits in perfectly. It's so beautifully made it really is stunning! The tone is exactly what a piano should be in our opinion and it plays like a dream! We are overjoyed with it!"
(Cavendish Chatsworth Model)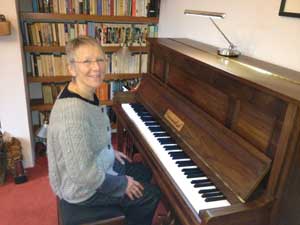 Jane Woodthorpe (Yorkshire)

" I love my Cavendish Baby grand! I'm in the textile industry and actually know the Hainsworth family who make parts for it. But to be honest I played all the pianos I could and liked the sound of the Cavendish the best - even better than the Steinway!"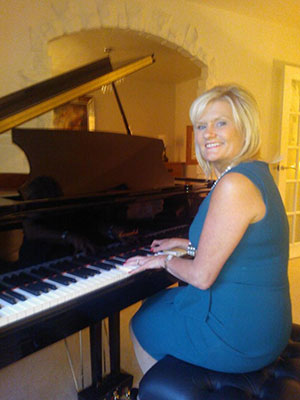 Paul Wood (Hampshire)

" I absolutely adore my new Cavendish Contemporary 121, and I am playing it for about 3 hours every day - an absolute delight."
Gaynor G (Oakworth)

" I'd just like to say how delighted we are with the piano. I came to choose the piano with my piano teacher who fell in love with it and said she'd be so pleased to teach me on it she would give me free lessons! I simply love the tone of a British built piano and am proud to own it! It's really beautiful. "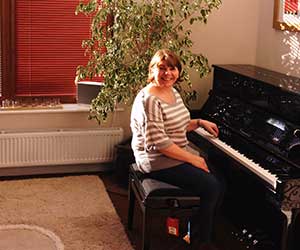 Sally Bishop and Izzy (Yorkshire)

" We tried so many pianos but liked this one best. I wanted something that will last Izzy and see her through her grades but also have a lot of fun with! The chrome fittings are super and the piano sounds devine - We love our Cavendish piano and it's so amazing it was made here in Yorkshire! "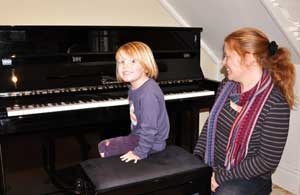 Nichola Roskell (N. Yorkshire)

" I bought a Cavendish Classic because I just love the sound and the way it plays. It looks great, fits my space perfectly and of course it was fantastic for me to be able to buy a piano made in Yorkshire!"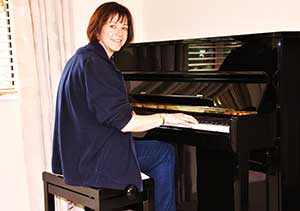 Mark Fletcher (Cheshire)

"Just writing to say that having had our Cavendish piano for a few days now, we are absolutely delighted with it. The sound seems even better than it did in the showroom and its richness and mellow tone is powerful yet smooth. I can honestly say that I prefer it to any other piano I have tried. My eldest daughter is a complete convert and practicing more despite thinking it would not be as good as our Clavinova. She is fascinated by its internal workings! It also fits our space and complements the room perfectly. It is quite simply a stunning piano. Thank goodness for the internet because without it, we would have had no idea that Cavendish pianos exist!"