Recent BBC Coverage of Cavendish Pianos

News
Cavendish pianos join the top ten products made in Britain.
From RH Nuttall Limited, 22nd September 2014.
Cavendish Pianos has made the top ten list of British-made products that are successful all around the world, compiled by RH Nuttall, manufacturers of parts for Bentley and Nissan cars. Cavendish pianos and the Aston Martin are obvious choices, but some of the others are a bit more of a surprise...
Cavendish pianos celebrates the Tour de France.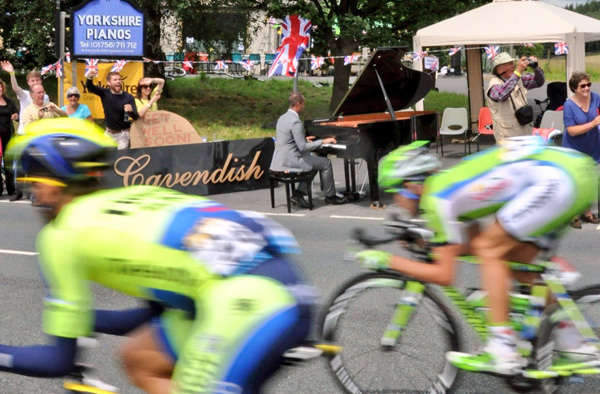 Emmanuel Vass serenades the riders as they pass the Cavendish piano factory on the A59.
Sadly Mark Cavendish couldn't make it, so we wish him a speedy recovery.
Fantastic fundraising day for Boyle and Petyt Primary School at Bolton Abbey.
Cavendish pianos to be sold in China.
From the Times, 2nd June 2014.
Key craftsman hitting the right note in China
Britain is famous for its musicians and songwriters but it also used to excel in the art of making the instruments (Nic Fildes writes).
A century ago Camden in London alone had 100 piano-making companies employing 6,000 people, but a round of cost cutting in the 1970s has seen the industry all but disappear. British pianos now make more money for scrap merchants than manufacturers, and there is only one company making upright wooden pianos on these shores.
Yet Adam Cox, managing director of Cavendish Pianos in Yorkshire, said there was still a market for British-made instruments.
"There are more pianos being made than at any time before," he said. Admittedly those are almost all being produced in China for the middle class in that country, where musical literacy is a "badge of honour", but that also opens up opportunities for quality makers such as Cavendish, which has just signed a £1.75million order to export its pianos to the Far East. Cavendish has recently taken over production on behalf of John Broadwood and Sons, the Kent piano maker, which dates to 1718.
From thebusinessdesk.com, 22nd May 2014.
High note for UK's sole piano manufacturer
A COMPANY formed with the aim of resurrecting the historic craft of piano manufacturing in the UK has hit a high note after securing a major order from China. The manufacturing arm of Yorkshire Pianos, Cavendish Pianos - the UK's only piano maker - has been celebrating a five year, £1.75m contract to supply 500 pianos to a Chinese wholesaler.
The business, backed by the owners of the Bolton Abbey Estate, the Duke and Duchess of Devonshire, who are the company's patrons, was launched by Yorkshire businessmen Adam Cox and Charlie McEwan.
Mr Cox, director of the well-established retailer Yorkshire Pianos, said: "We visited Shanghai International Music Fair last year and made initial contact with Shanghai Musical Instruments. We met again at Frankfurt Music Fair, facilitated by the Music Industries Association, and struck the deal to supply them with 100 pianos a year for the next five years.
"While at Shanghai Music Fair we were intrigued to see several Chinese manufacturers have acquired English piano names and claim an 'English Heritage', complete with pictures of The Queen, double-decker buses and full-size models of red telephone boxes at their trade stands. Pianos are seen as quintessentially British and the rise of a monied upper class in China means there is a ready market for high-quality imported goods which is how we came to secure the order."

For the rest of the article, please go to thebusinessdesk.com
More on this story from:




Music Instrument Professional article




Leeds Chamber of Commerce article




Harrogate News article
Historic joint-venture for British piano makers.


Broadwood, the world's oldest piano manufacturer and holder of the Royal Warrant as piano makers to Her Majesty the Queen is set to go into partnership with Cavendish Pianos.
In a historic deal, Britain's last remaining piano manufacturers are due to join forces.
The joint-venture is due to be launched at Frankfurt music fair this March.
Cavendish, based in Yorkshire, will be working with Broadwood chairman Dr Alistair Lawrence to produce the distinctive Broadwood brand of piano. Dr Laurence, who has ties with Broadwood that go back to the year 1787, said "I am delighted that we are joining forces with Cavendish which will enable us to keep up with rising demand from abroad and continue our illustrious 286 year history."
Broadwood pianos are famous the world over and have been played by the great composers throughout history. Mozart, Beethoven and Holst all played Broadwood Pianos. The world's most valuable piano is Beethoven's Broadwood piano built in 1817.
The range of Broadwood Pianos will be displayed at the Frankfurt Musikmesse in March 2014.
Come and visit us at The European piano salon, Forum 1, Stand E04 12th-15th March.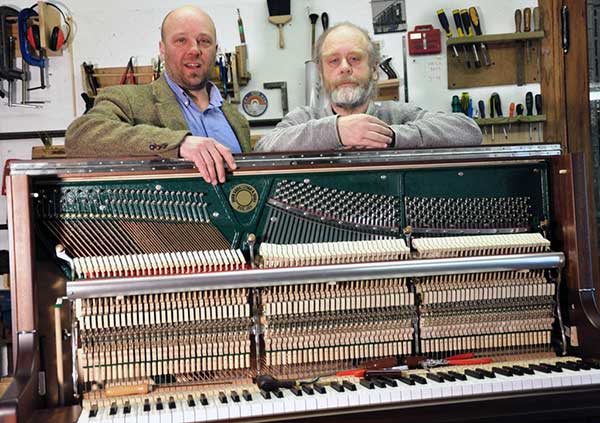 ---
"That's a lovely, beautiful instrument." - Jamie Cullum

Jamie Cullum came to visit the Cavendish piano factory on 19th September 2013 as part of 'Jamie's Piano Pilgrimage' - a Radio 4 documentary featuring the British piano maker.
While here, he played an improvised version of 'If I Ruled the World' on the very latest piano, fresh from our workshop.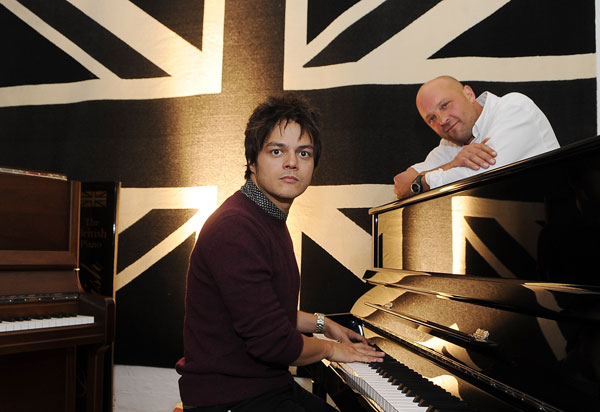 ---
Cavendish chosen to star in West End musical...
Two upright pianos have been specially commissioned for the new hit musical.

The Commitments
The Musical

The Commitments is an upcoming musical written by Roddy Doyle. Based on the novel of the same name, also written by Roddy Doyle, the musical will make its West End and world premiere in 2013.
The musical challenges resolved themselves — the cast will play their instruments on stage, accompanied by two specially commissioned Cavendish pianos, and the repertoire will include some 'surprises' alongside the standards.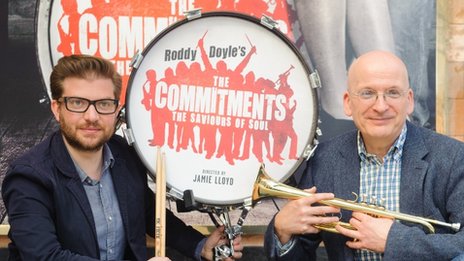 ---
British made Cavendish upright piano chosen for the world's most famous musical in New York
Broadway's longest running musical.

For 25 years, PHANTOM has been the Broadway musical all others are measured against. The timeless story, the unforgettable score, an undeniable obsession that could never die.
And now the producers have chosen Cavendish Pianos to provide the very best music for the next 25 years.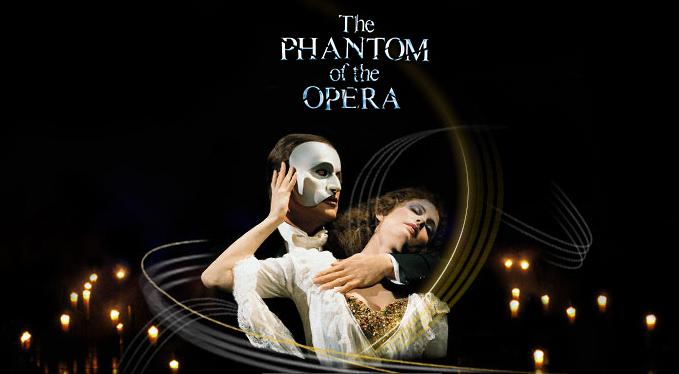 ---
Cavendish Pianos support new artists
Cavendish Pianos are delighted to announce a new Cavendish artist.

At the age of seven, Frank Ziko began his music education at the Arts School for Gifted Children in Tirana, Albania.
By 11 he had moved to Thessalonika, where he continued his music studies at the Conservatory of Northern Greece. He went on to obtain his 'Diploma in Classical Piano Performance' in 2008. He was awarded the highest mark possible.
Since graduating, Frank has regularly performed as a soloist both in public concerts and private events. He has also played chamber music alongside other talented musicians of his generation. Having won awards from all the national competitions he has entered, Frank has also attracted a following as a private piano tutor, with students ranging from beginners to advanced.
As a self-taught Jazz musician, Frank also enjoys making arrangements of Jazz standards and popular music. He was mentored by the great Milcho Leviev, and has performed in Jazz venues both with bands and solo. 
Frank is interested in the element of improvisation in any form of music, including its occurrence in structured classical pieces. His repertory concentrates on combining well and lesser known and performed compositions of the 19th and 20th centuries
Newly arrived in England, Frank Ziko is establishing himself as a new u- an- coming artist.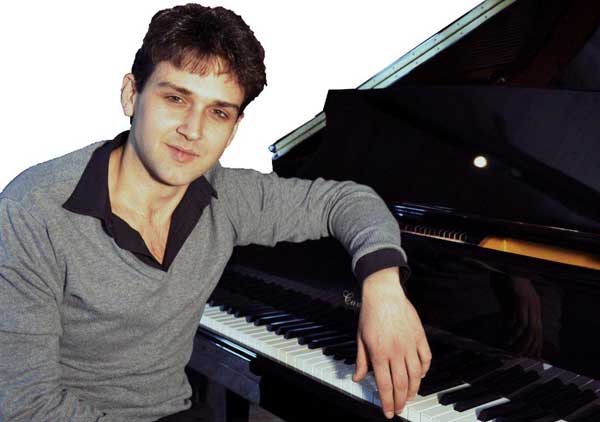 ---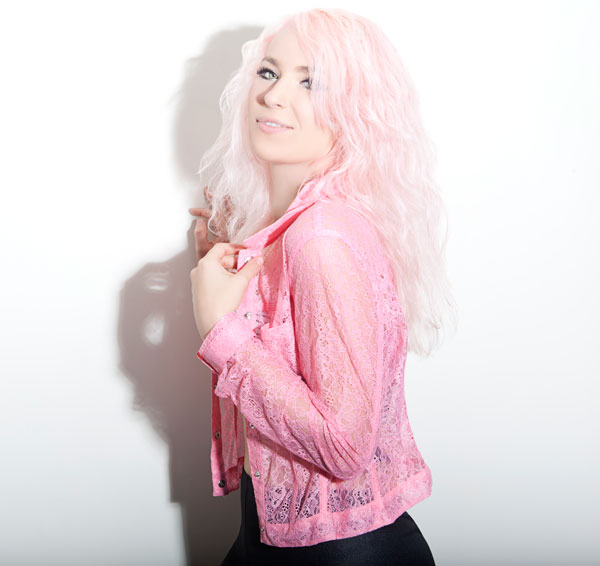 Jen Armstrong - Cavendish artist.

British singer-songwriter Jen Armstrong has been writing and performing music since the age of 12. She has developed a unique pop / rock style with catchy, tongue in cheek lyrics coupled with a beautifully powerful vocal. Jen's weapon of choice is piano which means the odd pop ballad is thrown in for good measure, giving her music true power grabbing style!
Jen has had considerable experience co-writing, working with producers and songwriters all over the world who's credits between them include Sir Paul McCartney, Kylie, Westlife, Jessie J and many more.
Live work includes Shepherds Bush O2 Academy, support slots for The Proclaimers, The Vaccines, Nerina Pallot, Billy Ocean to name a few.
Jen has chosen Cavendish because she says "It feels so solid underneath what I'm singing and I know I can always achieve the tone I need. The top end is clear and I feel compliments my voice. I just love it!"

---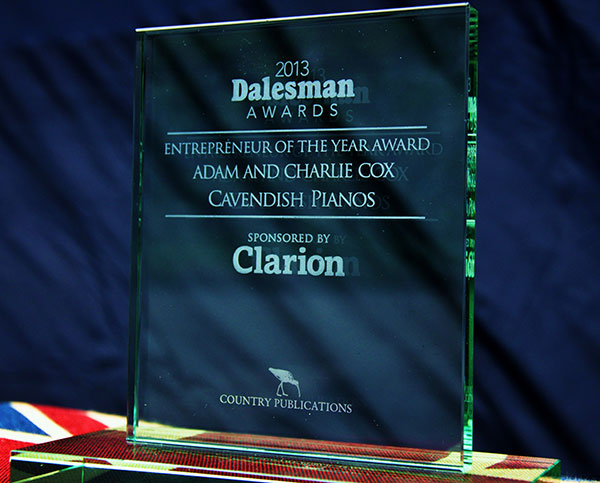 The prestigious 'Entrepreneur of the Year' is awarded to a Yorkshire company that is a leader in its field and demonstrates outstanding commitment and personal drive. This year Cavendish Pianos was voted for by readers of Country Publications and chosen by the judges as an example of outstanding entrepreneurship. The fact that Britain's only piano manufacturer is in Yorkshire is a source of pride for the county. Being in the Yorkshire Dales National Park is also an important factor as it supports traditional craftsmanship in a rural area. The success of the company in such a short time has been due to the high quality of manufacturing. Cavendish are bringing back to life the British Piano heritage.
This year's ceremony took place on Sunday, 19 May 2013 in the beautiful surroundings of Utopia on the Broughton Hall Estate, near Skipton, which was bathed in sunshine throughout the event.
The host was Bard of Barnsley Ian McMillan and this year's judges were Gary Verity, Keith Madeley MBE, Linda Pollard OBE JP DL, Robert Flanagan and Adrian Braddy.
---