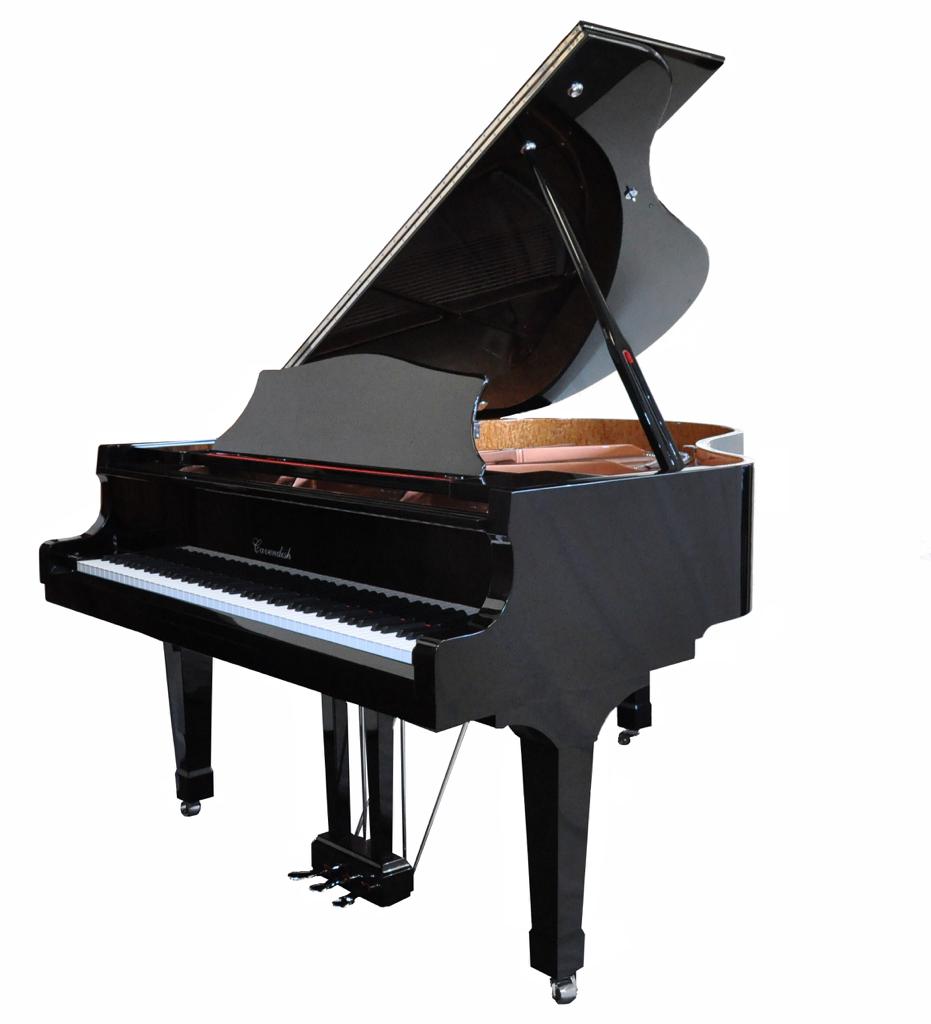 Cavendish Boudoir Grand piano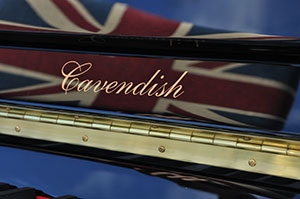 British Made Cavendish Pianos are made to the most exacting standards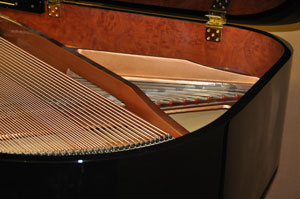 Innovative wide tail of a Boudoir Performance Grand.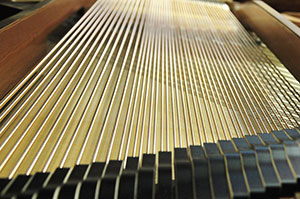 Detail of the interior of a strung grand
Cavendish 'Boudoir Performance' Grand £26,600
In comparison to other pianos, the Cavendish has less string tension, which is spread evenly over the length of the bridge. This reduced string tension allows for a larger soundboard, creating longer sustain, and a richer, singing quality in the tone (as well as longer piano life). A wealth of other engineering enhancements, including optimal placement of ribs and bridges, also contribute to the Cavendish's superior tone, stability and longevity.
The Cavendish Boudoir Performance edition grand piano offers a larger soundboard in comparison to other pianos of the same length, due to its innovative "wide tail" design. This wider construction of the case means that a 186 grand has the same soundboard area as a typical 196 grand piano, creating the power, complexity and character of sound, as well as the feel of playing a much larger piano.
British made using British made components without compromise.
Price: £26,500                                                      Includes matching adjustable stool and delivery (UK mainland ground floor)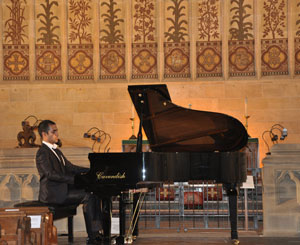 High gloss ebony piano-black finish as standard.